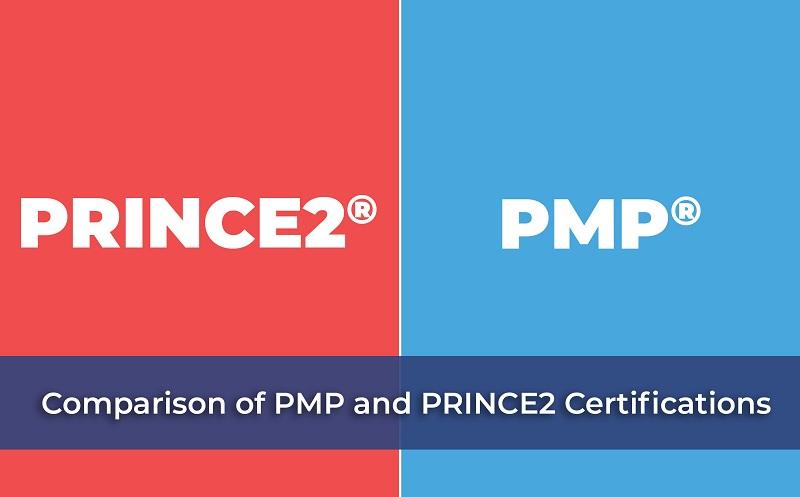 If you've been in the project management field, or have always wanted to dive into this thriving discipline, you may have wondered what steps you need to take to earn a degree to advance your career. Both the PMP and PRINCE2 certifications have a high reputation in the field and can verify their understanding of basic project management concepts and how they apply to the project management life cycle.
Which project management Exam is right for you This question is not easy to answer. In this article, you can get complete details of the two certificates, their key benefits, and business prospects for each. Read on to make the right decision!
Brief Summary of PMP:
PMP is a PMI org certification and a popular project management certification used in industries, industries, and geographies.
PMI stands for Project Management Institute, and PMP stands for Project Management Professional.
PMP is driven by a framework known as the Project Management Knowledge (PMBoK) book.
PMBoK provides the techniques and tools for the different conditions and phases of the project and gives the project manager the freedom to choose which one to use in a given situation depending on conditions, future aspects, and history.
PMI directs the project manager in every type of role he must play in the success of projects, and this defines multiple directions that must be followed in their spirit.
PMP imposes a commitment to professional ethics, integrity, communication, and transparency.
A Brief Overview of Prince 2:
Prince2 is an acronym for "Projects in a Controlled Environment" version 2.
It can also be used for any project in the world.
It has two basic levels of certification: Foundation and Practitioner.
Defines the roles and responsibilities of project team members.
The project is divided into smaller manageable groups and has well-established processes that the project manager must follow.
This world-famous AXELOS certification defines well-defined process elements and task-to-face that are assigned, tracked, and delivered.
Hence the name "Projects in a Controlled Environment".
Salary Probabilities
Some studies and surveys show that certified project management professionals earn significantly more than non-certified people. Obtaining a project management certification, especially those such as PMP or PRINCE2, shows that a person understands and knows project management's universal language.
In the United States, the average annual salary for a PMP certification is $ 103,195 per year. They receive an average of 20% more than unaccredited people. The average maximum salary for PMPs in Switzerland is $ 132,000. The average salary for a PRINCE2 Certified Professional is $ 80,800.
The Project Management Salary Survey - 9th Edition states that salaries for project managers worldwide continue to rise.
The benefits of getting PMP certification versus PRINCE2
Benefits of getting PRINCE2 certification:
Comprehensive knowledge set: The knowledge structure in PRINCE2 provides credential holders with the tools to analyze a project from all perspectives, ensuring its applicability before its launch. Factors such as user requirements and potential risks are considered, ensuring that a project that will undoubtedly encounter hurdles is addressed in the planning stages.
Standard Approach: Confusion runs into project implementation, and the same legal approach is used throughout, with traditional filing systems, procedures, and documents.
Applicable Methodology: Many time and resources are saved while implementing a single project, as the certification has a consistent methodology.
Increase your salary schedule: There is a greater chance of getting a better, well-paying job in countries like the UK. The employer has enough justifications for your skills to give you a bonus.
The business case is driven: PRINCE2 requires users to self-assess and provide business case updates at specific points to ensure the project delivers value to the organization and its customers. Failure to do so will remove the justification for project continuity.
Benefits of obtaining PMP Certification:
Get a High Pay: Certified PMP professionals get more extensive and more frequent salary increases than their non-certified peers.
Better Business Prospects: As the most recognized project management certification in the world, employers around the world know and trust PMP accreditation.
Networking opportunities: To obtain PMP certification, it is suggested that you become a member of PMI. Once you become a member of PMP, you enter a massive network of professionals with similar qualifications. These contacts can be crucial in helping you land a project management job.
Exam summary
The PMP exam contains 200 questions, and I completed it in four hours. It is divided into project implementation, project planning, project initiation, monitoring and control, and project closure. There are many other skills within these five larger areas, such as risk identification, quality management, change management, materials management, and more.
The PRINCE2 Foundation exam tests an individual with 75 multiple-choice questions over 60 minutes. Of the 75 questions, five test questions do not count during the registration process.
The practitioner exam is objective, scenario-based work. The individual is assessed based on nine questions with a lead time of 2.5 hours.
The cost of the exam
The cost of the PMP exam, while a bit pricey, is well worth the investment. For PMI members, it's $ 405, while it's $ 555 for nonmembers.
The cost of PRINCE2 varies by region.
Keep your credentials
To maintain PMP certification, you must earn 60 PDUs or Professional Development Units every three years.
The PRINCE2 Foundation exam does not need to be renewed. However, the practitioner exam is valid for three years, after which it will not be. You can retake a practice exam, or you can retain your certification through membership.
The Main Difference Between PMP and PRINCE2
PMP deals with a broad framework that believes in empowering you with the best tools and techniques but leaves you with implementation and decision making based on your thought process.
Prince2 restricts your ability to change things because each process is assigned with team members' specific roles and thus, project success is well defined.
PMP believes the project manager is a facilitator, while Prince2 sees the project manager as the implementer.
The PMP should be renewed every three years by contributing to the scope of project management. Prince2, meanwhile, hopes to make you sit for an exam every 3-5 years.
The terminology used in each testimonial varies, but I think you know this will happen.
Is It Worth Doing Both
Many people think that PMP, PRINCE2, and certification are different, so there is a conflict between the two certificates.
PRINCE2 focuses primarily on the processes and framework for successfully implementing specific types of projects in controlled environments.
PMP relates to the knowledge and skills needed to manage and implement a project successfully.
Therefore, it is recommended that you obtain both certificates to develop excellent project management skills for a professional.
This also has some drawbacks:
Different techniques: Some techniques differ widely, such as risk classification.
Conflicting language: The two courses use different terms, which may be confusing at first. For example, the project speech in PMP is what is known as the project summary in PRINCE2.
Conclusion
The degree you choose should be determined by the job opportunities and the region in which you work. PMP and PRINCE2 do not compete for credentials across the board. The professional will benefit from the knowledge and skills these two certifications provide.
Also read about:
Reasons to buy wholesale T shirts for your business Let s find out
How to Become Google Cloud Network Engineer
Zebravo Providing Quality SEO Services in London UK